Anyone concerned about their overall health should look at probiotics and probiotic foods. Probiotics improve gut health, which is more important than previously thought. Gut health affects your immune system, heart health, brain health, improved mood and sleep, and effective digestion. Here's what you need to know about incorporating probiotics into your diet.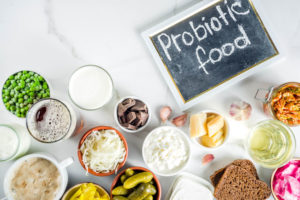 What Are Probiotics?
Probiotics are actually made up of a type of bacteria. Most people think of bacteria as a bad thing, but in reality your body is full of different types of bacteria. Some bacteria is important for your health. Probiotics can also be made up of certain yeasts.
(more…)