We're so happy that you are on your discovery of health and healing. We're experts in Colon Hydrotherapy
and the art of detoxification. The goal with Colon Hydrotherapy is to remove waste and toxins that have
built up over time, allowing your digestive system to function more efficiently.

Constipation Relief

Disease Prevention

Detox Your Body

Wellness & Health
Experience the ANGEL OF WATER open system at our office today.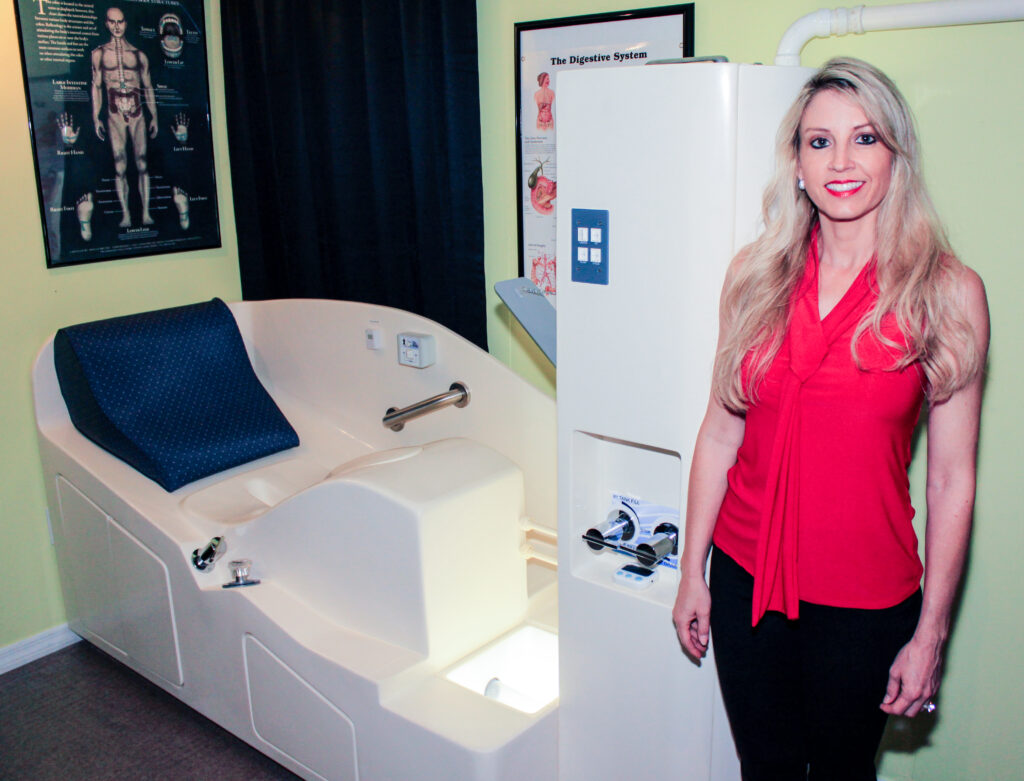 Body Flow Wellness, located in Clearwater, Florida, are the experts in Colon Hydrotherapy and the art of detoxification. We help refresh, purify and revive your body with sophisticated colon hydrotherapy treatments. 
Learn more about our staff, and how our experience sets us apart.

I can't say enough about Susan. I was in excruciating pain and her sincere care and concern was unbelievable!! Do Not even consider going anywhere else! Susan is so kind, professional and absolutely amazing!! I literally don't know what I would have done without her. She spent an unbelievable amount of time with me and I greatly appreciate her. Save yourself time, stop searching, only see Susan. I guarantee you will be absolutely more than satisfied. She's my angel!!
Me and my sister went together for our first session and it was absolutely incredible. Rebecca was so helpful and so professional and helped us every step of the way. She brought Tru Comfort to something that I thought would be so uncomfortable to do. I have severe constipation and after leaving my first I know I'll be returning in a couple more months.
This place is amazing! Very clean and professional. Did two colon cleanse and lost over 10lbs! Rebecca is the best and I will surely be back!!!!!! 😁
Please feel free to give us a call if you have any questions or would like additional information
Body Flow Wellness
50 S. Belcher Road Suite 124
Clearwater FL, 33765
Sun Closed
Mon 11 am – 7 pm
Tues 11 am – 7 pm
Wed 11 am – 7 pm
Thurs 11 am – 7 pm
Friday 8 am – 7 pm
Sat 8 am – 7 pm
Payment- $95/session
Due to an increase in No Shows and same day cancellations/rescheduled appointments, we are now enforcing our 24 hour cancellation policy with NO EXCEPTIONS!
We are now requiring a credit card to reserve your appointment time.
Please understand this is NOT A PRE-PAYMENT for your appointment. Your credit card is secured through Square and can only be accessed through Square if you violate the cancellation policy. We will accept payment at the end of your appointment. You can cancel or reschedule up to 24 hours prior to the appointment.
24 hour Cancellation Policy
Your appointment time is booked just for you!
As a professional courtesy to other clients and staff, we request a 24 hour
notice if you must cancel or reschedule your appointment.
A $35 LATE cancellation fee or a full fee of $95
for a NO CALL/NO SHOW will be charged.