Antibiotics are commonly prescribed for bacterial infections. When you take antibiotics, they work to treat the infection by killing off the bacteria or stopping the bacteria from reproducing. Unfortunately, while antibiotics help get rid of the infection-causing bacteria, they also kill off the good bacteria in your gut.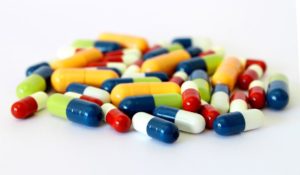 Balancing Good and Bad Gut Bacteria
There are around 300 to 500 species of bacteria in your digestive system. Some of these gut bacteria are necessary for the function of your metabolism and digestive system and protect you from some infections and diseases. A healthy gut also contributes to the health of your heart, brain, and immune system while helping to regulate your mood and even your quality of sleep.
(more…)