Constipation can happen for a number of reasons.. Constipation can be caused by anything from a change in diet to a new medication. Regardless of what is causing your constipation, you need to resolve it before it becomes a more serious blockage. Here are some natural ways to relieve constipation.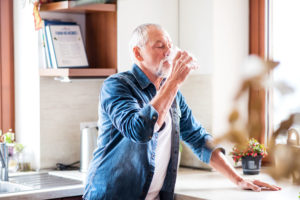 Increase fiber intake.
This is a good rule to follow even if your constipation isn't frequent. Getting enough fiber in your diet can be difficult at times, especially when fresh fruits and vegetables are out of season. You can get fiber from whole grains like oats and granola, or you can get fiber from some protein sources like beans. Recommend 25-30 grams a day. A good way to increase is to blend fruits & veggies in a smoothie. Juicing veggies extracts the fibrous pulp from the vegetables.
(more…)